Freezing Temperatures Expected in Alabama Week of 1/5/15
Artic air is making its way into the Evers & Associates services area on Wednesday, January 7. Freezing rain and even flurries are expected. Our team of adjusters are preparing for cold weather-related claims. Claims can be submitted online using our Online Claims Assignment Form or by contacting one of our offices. Read more about the storms.
Heavy Storms in South Alabama Produce Damage
The storms that came through South Alabama on November 17, 2014 reportedly produced three tornadoes as it came through the state. The EF1 tornadoes touched down in Crenshaw, Butler, and Washington Counties. See storm damage photos and more details on AL.com
Dr. Lars Powell Named New Director of the Alabama Center of Insurance Information and Research
Dr. Lars Powell was named the new director of the Alabama Center of Insurance Information and Research. Dr. Powell has worked with the insurance industry as a professor, agent, and adjuster. Read more about Dr. Powell.
Evers & Associates Insurance Adjusters Opens Dothan-Area Claims Office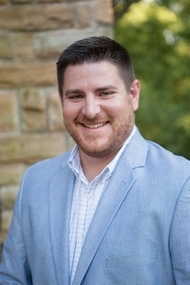 Evers & Associates, Inc., an Alabama-based independent insurance adjusting firm, has opened a new office location near Dothan, Alabama, expanding its claims services in Southeast Alabama. The new office will be led by Josh Pike, who is being promoted from the Evers & Associates Huntsville office.
Josh has worked with Evers & Associates for twelve years, serving as a claims adjuster in the Huntsville office. He is a multi-line adjuster who can handle any type of claim. His experience includes physical damage from cars to bulldozers, homeowner and commercial property claims, and all lines of liability claims.
In addition to the new Dothan office, Evers & Associates has two additional service locations in Birmingham and Huntsville. The company handles property, auto, casualty and general liability, and heavy equipment claims in Alabama and portions of Southeast Alabama. The company also recently launched an online assignment form.
AMIC Employee Lisa Reid Wins Evers & Associates Online Contest
Congratulations to Lisa Reid with Alabama Municipal Insurance Corporation (AMIC) on winning our recent online contest to celebrate our new online assignment form. We would like to thank Ms. Reid and all of our customers who used the online assignment form during the contest. While a prize certainly makes it even nicer to use our online assignment form, we think that the time you will save is a pretty good reward too.
Alabama Sees Significant Increase in Fire Fatalaties in 2014
The recent cold weather in Alabama has caused more than just damage from frozen pipes. The state has already seen a dramatic increase in fire fatalities in 2014 as compared to other recent years, as reported by AL.com.
The History of Insurance Adjusting Explored
We have been in the insurance adjusting industry for more than four decades now and have seen tremendous change within the industry during our careers. If so much can change within the insurance adjusting industry in 40 years, imagine how much has changed over the course of the entire history of insurance adjusting. In a series of articles, PropertlyCasualty360.com's author Ken Brownlee shares the longstanding history of the insurance adjusting business. The first article in the series, A History of Claims Adjusting Part 1 gives us a general overview of the profession and some background as to its beginnings. In the second article, Brownlee explores Claims Adjusting in the Middle Ages. The third installment of the series, History of Adjusting Part 3: Lloyd's and the Great Fire of London sees the introduction of fire insurance and the birth of Lloyd's of London in a coffee shop. In the fourth article of the series, Brownlee looks at notable cases in the history of fire insurance.
Cold Weather Leads to Frozen Pipes, Falling Trees, Fires, and Other Home Damages
The recent frigid temperatures has increased the number of property damage claims resulting from frozen pipes, falling trees, fires from improper heating sources, and other weather-related issues. Two recent articles on Claims Journal talk about the most common claims associated with cold weather, including burst pipes and dangerous heating choices.
New Ruling in Replacement Cost Claims
According to an article by Claims Journal, the Seventh Circuit Court of Appeals has ruled that replacement cost claims should survive the sale of a property. The court case came about when a property owner sold a damaged rental property following Hurricane Katrina. The owner had submitted a replacement cost claim, but had not completed the repairs before the sale of the property. The insurer claimed and lower courts agreed that since the insured had not made the property repairs while it was under his ownership, they were no longer responsible for fulfilling the claim. The Seventh Circuit disagreed, explaining that the policy stated that repairs had to be made and did not specify who had to make the repairs.
Read the entire article about the Seventh Circuit Decision on Replacement Cost Claims on Claims Journal's website.
Schneider Electric Recalls Older Model Surge Protectors
After receiving numerous reports of injury and property damage due to older surge protectors, Schneider Electric has opted to recall 15 million of its surge protector products. Faulty older appliances and electronics account for many property damage claims.
DONAN Component Laboratory Testing Finds Significant Washer Failure
According to a report by DONAN Component Laboratory Testing a defect found in GE washing machines makes them even susceptible to overflows caused by blockages in machines' pressured air systems.